Dalian Yibang Science&Technology Co., Ltd is a leading company which has long supplied all kinds of standard aviation parts imported from well-known aviation manufacturers like Cherry, Hi-shear, Lisi, Monogram,etc. Meanwhile, we have been keeping great business relationships with manufacturers and prioritized distributors alike for many years. We proud to be a certified company by the AS9120 institution. The main products contain Rivet, Hi-lock bolt, Washer, Nut ,Electronic parts and various Airbus accessories.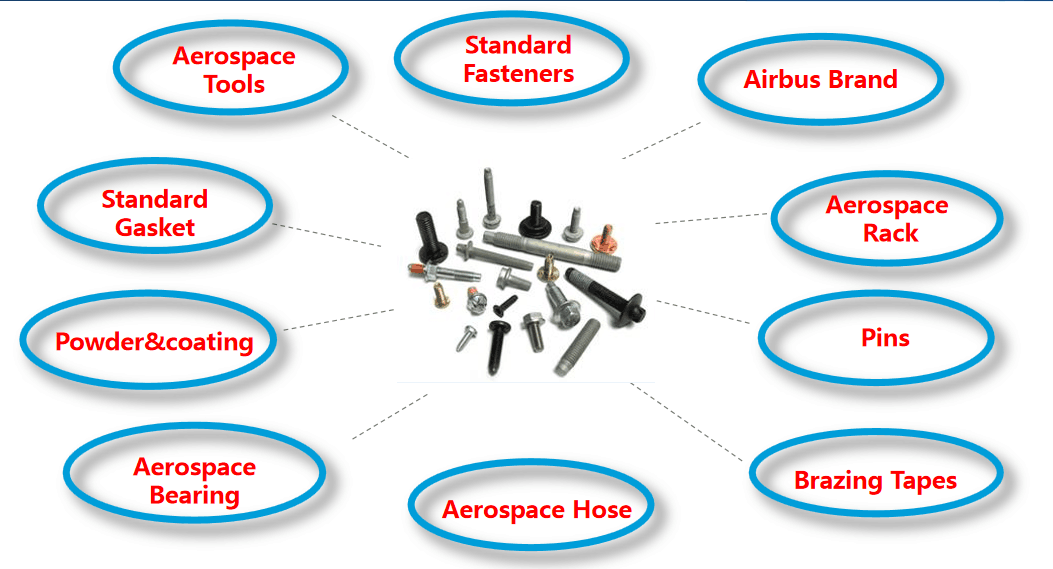 Advantage:
■ Quick response :Fast response time, including fast quotes, and feedback within 1 - 3days.
■ Wide product range : Cherry parts, Airbus parts, bearings, Aviation tools,etc.
■ Competitive price : Prices are kept low due to cooperation with the manufacturers and first-level distributors.
■ Stable lead time : Provides timely delivery by working with the relevant channels.
■ Best Service : The professional service team is highly trained to provide answers and solutions, and guarantees a response within 24 hours.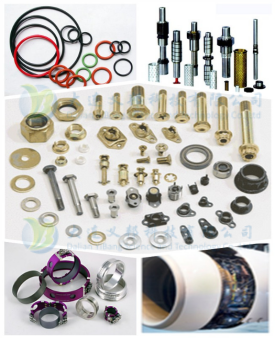 Standard Part Number:
We can supplies various series brands of aviation parts as below. Please feel free to contact us with your questions and inquiries.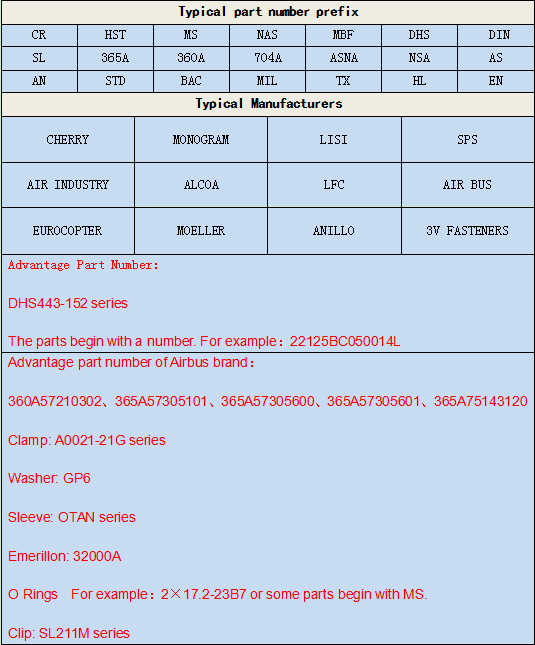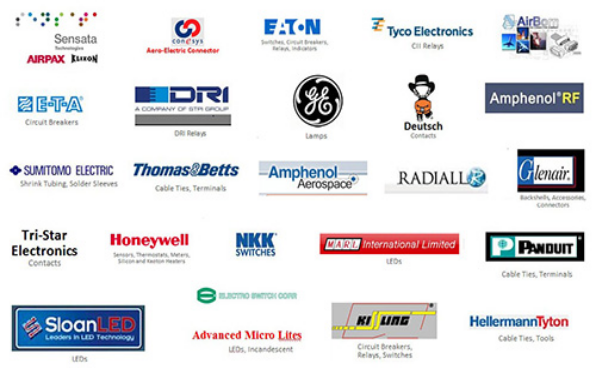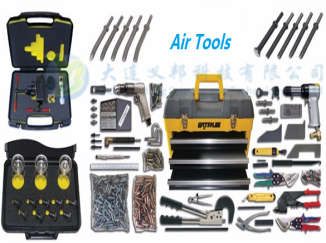 Aviation Tools
◎ Drilling tools and accessories.
◎ Riveting tools and accessories.
◎ Surface treatment tools and accessories.
◎ Aerospace special tools such as PCD carbide anvil drill, carbide drill reamer, threaded shank drill.
Typical Brands:
| | | | | | |
| --- | --- | --- | --- | --- | --- |
| USATCO | CHERRY | ATI | HI-LOCK | APEX | 3M |
| SLOUX | DIAMOND | MONOGRAM | DOTCO | ATLAS | WOOD PECKER |

Aviation Bearings
Products kinds:◎Precision bearing ◎Ball bearing ◎Joint bearing ◎Self lubricating bearing   ◎Spherical bearing ◎Elastic bearing ◎Airbus bearing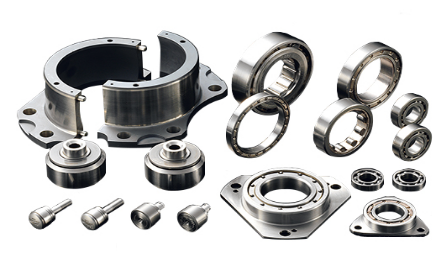 Typical Manufactuer:RBC, NHBB, AST, RWG, AS, AIRBUS,etc.
Adcantage parts:
A. Airbus bearing: 704A series, for example:704A33-633-116(Sector bearing)
B. NB Bearing:SMS12-UU

Aviation Electronic parts
◎Cable, wire, cable
◎Connector, module, plug
◎Label, cover, SUB-D accessories
◎Button, switch, navigation light;
◎Capacitor, fuse, resistance wire, circuit breaker
◎Wire tube, collar, sheath
◎Clip, cable support
◎Diode:BJE80, G1210, BJE42, BJE169, BJE140
Advantage Part:G1210。
Aviation chemicals:
◎ Coating ◎Aerospace powder ◎Spray paint ◎Sealant ◎Conductive plastic
Advantage Parts:
A. Welding wire and welding rod:ERNICR-3、ZR0.8-400
B. Coating: IP9183-R1、IP9184、IP9029-R3、IP9064、NML35、PL177、PL150。
C. Powder: AI-1075
Custom Processing Parts
We can do customized parts for a variety of mechanical components, threaded components, prismatic components, grinding components, turning components, stamping products and other aerospace components according to customer's special needs. The drawings should be provided.Please feel free to contact us.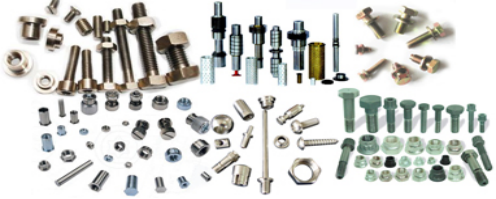 The information above is owned by Dalian Yibang Science &Technology Co., Ltd. All rights reserved.