Syscom Advanced Materials is a international leading manufacturer of metallized conductive fibers. Their products comply with the AS9100 REV C and ISO 9001 certifications. Lyofil®, an ultra-light metallized wire made of non-metallic substrate, and Liberator®, a woven lightweight cable shield, are suitable for aviation cables, spacecraft cables, new energy vehicle cables, EMI electromagnetic shielding of robot cables.
Compared to aramid, the base material used, PBO, has a decomposition temperature up to 650C, twice the durability, more resistant to fracturing, and is lighter. The three-layer metallization technology makes the conductivity and the metal adhesion stronger (please contact us for additional details)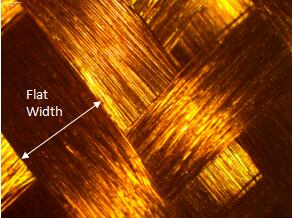 SYSCOM's metal-coated fibers braided shields are soft, lightweight and resistant to electromagnetic interference. The three patented fiber materials Lyofil®, Liberator® and X-steel® meet specific temperatures, environments, strengths and weights. They can be customized into any special lightweight cable shielding products.
Shielding Performance test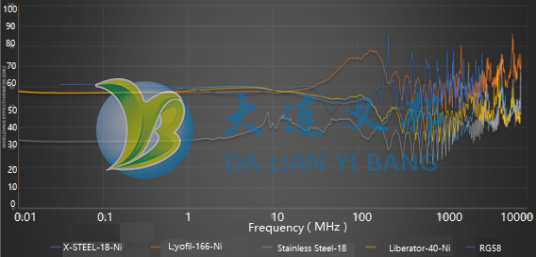 Note: Based on the test of the German third-party testing organization, the standard method IEC62153-4-3
SYSCOM China authorized distributo Dalian Yibang Technology Co., Ltd. All rights reserved