SYSCOM is the World leader in design and production of& ultra-lightweight conductive fibers for military,aerospace,and other critical applications,and its proprietary process independently coats each filament to maintain& the textile nature and characteristics of underlying polymer yarn.Spun out of Air force research lab,Syscom developed three super light metallized fiber Lyofil 、Liberator and X-STEEL.By the perfect combination of non-metallic base material flexibility and metal coating conductive,we offers a variety of solutions for the new type of flexible antenna.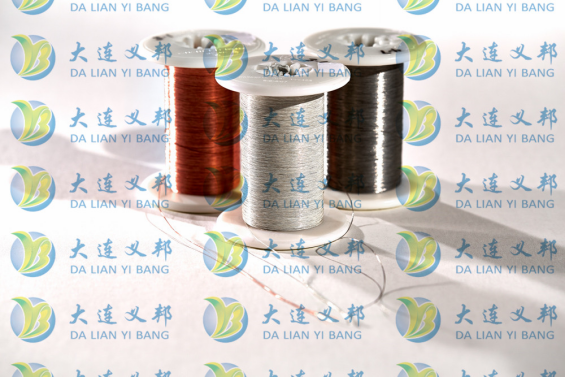 Lyofil® features a number of properties that set it apart from conventional wire. Lyofil® exhibits the strength, flexibility, and feel of Toyobo's PBO fiber Zylon® within outer conductive metallizations. Lyofil® can be used for braided shielding, as a bare wire, or can be coated with an insulated material. In the aerospace & defense industries, over-braids created with Lyofil® exhibit performance measures unmatched by standard nickel-copper braids.
Light-weight: Switching to Lyofil® Fiber braided shielding can result in weight savings of up to 87%.
Flexible: Lyofil® Fiber behaves as a thread or yarn. It is a leading choice for applications where ease of movement and flexibility are critical.
Strong: Tensile strength of Lyofil® is 7 times stronger than steel.
Durable: Lyofil's PBO fiber core results in superior performance in high vibration, high stress applications.
Compatible: Lyofil® Fiber is fully compatible with standard braiding equipment. Shielding made with Lyofil can be terminated by soldering or band connectors.
Shielding Performance: The textile-nature of Lyofil® contributes to an extremely effective, uniform coverage for enhanced shielding performance.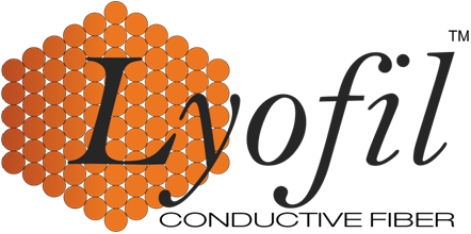 The core polymer of Liberator®, Vectran™ by Kuraray, is a high-performance multifilament yarn spun from liquid crystal polymer (LCP). Pound for pound Vectran™ is 5 times stronger than steel and ten times stronger than aluminum. Through Syscom's capabilities, this exceptionally strong and durable fiber becomes the foundation of Liberator®; the remarkable properties of Vectran™ within conductive metal layers.
Flexible: Liberator® displays natural textile movements while still maintaining rigid features.
Weight Savings: Liberator® is 72% lighter than 30 AWG copper wire.
Mechanical Strength: 5 times greater break strength than 30 AWG (stranded 40/46) copper wire.
Thermal Properties: Liberator® features very low thermal expansion.
Shielding Performance: Cable shielding constructed with Liberator® rivals and even surpasses the performance of much heavier copper-based braids.

X-STEEL™ utilizes 316L stainless steel fibers at its core. X-STEEL™ pairs the thermal integrity of stainless steel with the enhanced conductivity of an outer-metal cladding; such as nickel, copper, or silver.
For the aerospace & defense industry, braids created with X-STEEL™ boast cost-effective qualities. X-STEEL™ has high-temperature capability and equivalent EMI shielding performance at half the weight of standard nickel–copper braids.Weight Savings: Superior coverage results in up to 50% total weight savings in aerospace applications.
Thermal Integrity: X-STEEL™ can perform where other materials cannot; near jet engines and other high-temperature environments.
Customization: X-STEEL™ is available in tailored filament counts/outer metal coatings based upon customer needs.
Compatible: X-STEEL™ is compatible with metal wire braiding equipment.